The Role of Technology in Achieving Agricultural Modernization and Food Security
Research has proven that there will be over 9 billion people in the world by 2050. The Food and Agriculture Organization (FAO) figures show we will need about 70% increase in food production to feed the world. We have to grow, harvest, distribute, and consume our food more efficiently.
Our growing population is becoming increasingly urban. The World Health Organization (WHO) estimates that 7 out of 10 people will live in a city by 2050. We are not gaining additional resources like land, or water, nor are we gaining more farmers. As countries continue to grow, the percentage of people employed in the agricultural sector declines. Research shows a 1% increase in the gross domestic product (GDP) leads to a 0.52 decrease in the percentage of people employed in agriculture. Ghana's labor force employed in the agricultural sector currently stands at 34% and this figure is bound to reduce as the years move forward.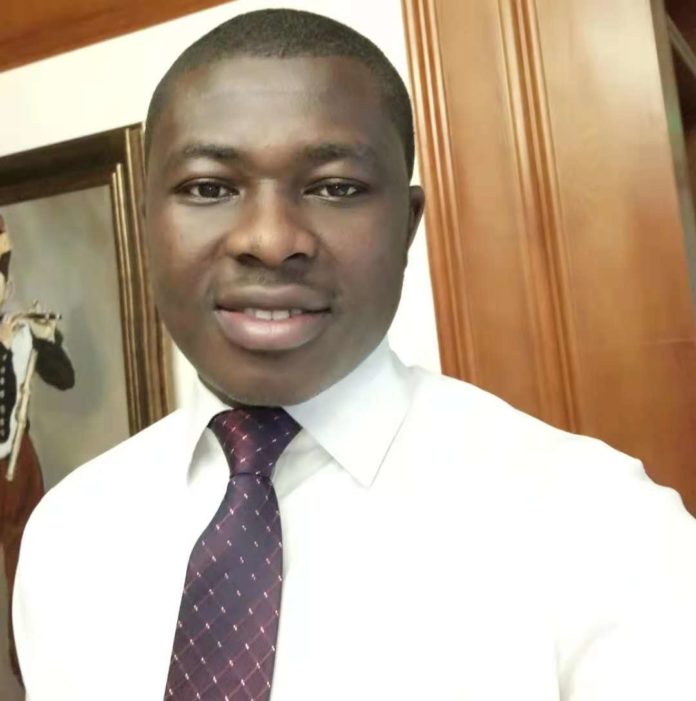 As stated recently by the chief executive officer of the Chamber of Agribusiness Ghana (CAG) Mr. Anthony Morrison, 50% of Ghana's agriculture labor force is over 65 years with 90% of them being women. Most of these farmers practice the traditional system of farming where technology has little or no role to play.
They rely on manpower and traditional means for almost all their practices. This makes them work more but achieve little agricultural output as compared to others in countries that use technology.
The world has witnessed spectacular increases in agricultural output during the twenty-first century. This achievement is mainly ascribed to the improved agricultural practices leading to higher productivity of land and labor. The contribution of extensive cultivation has not been significant of late. Bringing more land area under agriculture is becoming more and more difficult in Ghana.
Since prosperous agriculture is considered to be the most crucial base for economic development particularly in the less developed countries, one viable option for Ghana is to continue to enhance the productivity of land and labor in agriculture. Increased productivity in agriculture has been achieved in several parts of the world mainly by modernizing agriculture. Modernization consists largely of using improved seeds, modern farm machinery such as tractors, harvesters, threshers, etc., chemical fertilizers and pesticides in an optimal combination with water.
According to World Bank Report 2017, adoption of technologies has been low in Africa especially among the poor, rendering viable and sustainable ICT delivery models somewhat useless in these situations. New agricultural technologies such as web-enabled sensors and data analytics are alien to most of the smallholder farmers responsible for producing up to 70 percent of the world's food needs. For these growers, services available through less high-tech devices like mobile phones, currently, offer the most promise. A number of agricultural policies have been initiated by the current government of Ghana including; Planting for Food and Jobs, One District, One Factory (1D1F), and others. These programs can be successful to aid the agricultural modernization agenda if only technology can be used as the bedrock for these flagship programs.
Technology in agriculture include activities such as the development, testing, and deployment of ICTs for agricultural research, development, and delivery. It includes software engineering, data analytics, precision agriculture, and farm systems management adapted to suit local and regional contexts in an effort to maximize production, and ensure cost-effectiveness. Through technology, key elements of data capture and access to information that support extension officers in diagnosing problems with plant health and their access to information needed to advise farmers on effective and practical solutions to plant health problems have successfully contributed to improved efficiency and accuracy in solving plant health problems in countries where agriculture is modernized through technology.
In countries like USA, Germany, China, and recently Brazil, much of the success of their modern agricultural systems depends on the use of technologies. These include: machine power and technology to enhance soil fertility; improved genetics for crops and livestock to enhance yields quality, reliability and resilience against pests and diseases, access to efficient and effective irrigation systems to supplement rainfall in many climates, advanced harvesting, handling and storage equipment, software and techniques to prevent loss and to market commodities efficiently.
In the task of accelerating agricultural modernization in China, China's industrial added value accounted for 40.2% of the GDP in 2010. It was also revealed that the rate of mechanization in agriculture and the contribution that progress in science and technology makes to agricultural growth are both 52% in China.
In Ghana, the benefits of some of these technologies have been largely only limited to large-scale industrial agricultural players in the past. However, recently the use of ICT has helped improve the farming experience across small-scale value chains as well. This has allowed smallholder farmers to selectively access market information, interact with value chain actors along the entire supply chain, and ensure traceability, compliance, and sustainability of their produce and farms.
Mobile based technologies have helped facilitate digital payments and receipts by smallholder farmers, enabling them to get paid more quickly and reliably, and making it easier for them to access credit and insurance. It is known that advancement in the use of these technologies can assist farmers to have access to financial instruments through well documented financial histories. Increased use of technology will present farmers and regulatory agencies with a wonderful opportunity to overcome the constraints of establishing effective traceability systems.
With the need to organize smallholder producers under specific value chains into stable units, the use of technology can enable value chain actors to establish structured and easy to regulate entities that comply with product safety and quality standards, as exemplified by those served in other countries.
The use of technological tools can empower extension officers to advice farmers to do their work efficiently and improve how they manage their farming processes. Increasingly, young and educated people are getting into agribusiness. They will be the major drivers for the uptake of the technological tools and resources in agriculture.
The use of technology has the potential to catalyze all parts of the food system and is currently doing so in an inclusive and sustainable manner, targeting smallholders, women, and youth. High-level political will and commitment to increased growth in the agricultural sector, through the enactment of national policies, can help accelerate climate-smart agriculture and financial inclusion, that will result in increased access to inputs and markets by smallholders and positive national externalities.
The use of technology can assist us to increase our productivity especially in areas where drought and other climatic conditions are alarming. The entire agricultural process is affected by climatic factors. From land preparation, seed sowing to harvesting and warehousing requires precise knowledge of the local climate. Timely sowing of crops, and planting methods need to be predicted by technology. The old traditional means of depending on rain-fed agriculture has been advanced through technology. Farmers can advance their farming through satellite technology. This can be used to see their farms from overhead and allow for better tracking and planning.
The strategy of modernizing agriculture in Ghana is likely to succeed only to the extent to which farmers actually use modern agricultural inputs. The E-Agriculture program implemented in 2017 by the ministry of food and agriculture is recommendable. This initiative has the concept to embrace models that improve the communication and learning process of the actors in the agricultural value chain. Some technological firms from the private sector are also coming out with tools that can help increase our productivity.
Achieving agricultural modernization is key to our economic transformation, Food security, and nutrition. It is an important engine to jumpstart our structural transformation. The issue of ending hunger by 2030 as stated in the sustainable development goals (SDGs) can also be achieved through agricultural modernization. In making agricultural modernization a reality, two important areas are required. First, making modern technologies available and second is the adoption of modern technologies.
The government must work through the private and public sectors to find new technologies apt for local conditions and the means of disseminating these technologies. Again, some technologies like the high-yielding seeds need strict conditions for water, inputs, and knowhow. Therefore, governments must prepare conditions including irrigation and improved market infrastructure for farmers to access these inputs and sell their agricultural produce. Governments will also need to build human capital to ensure a skilled labor force to master new technology, handle logistics and boost each node of the value chain.
From the lessons learned from how different countries have approached the modernization of agriculture, I propose that the government and other actors must provide agriculture with greater support and protection in the process of modernization. The government should give greater emphasis to the basic role of the market in the allocation of resources. We need to focus on major initiatives for balanced development.
The government should collaborate with companies that are into agriculture technologies to create the enabling environment for them to operate. The government should adopt these firms technologies and find measures it can use to spread the usage of such technologies. Lastly, we should adjust our national income distribution to give increased support to agriculture, rural development, and food security as well as strengthening our capacity for technological innovation in agriculture and accelerate the transformation of Ghana's pattern of agricultural development.
EVANS BRAKO NTIAMOAH is the chief operations officer (COO) of the Chamber of Agribusiness Ghana (CAG) and a doctoral researcher in Agricultural economics and management. He writes, teaches and consults on agriculture and agribusiness issues. He serves as an editorial board member and a reviewer for a number of international journals. His research interest includes; climate-smart agriculture, climate change, food security, sustainable agriculture, and agribusiness management. You may contact him through E-mail: kwamebrako@yahoo.com